St. Michael's Episcopal Church Annual Fundraiser on February 9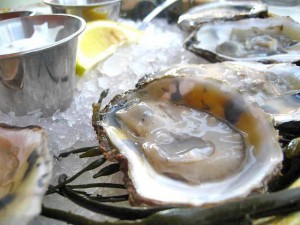 St. Michael's Episcopal Church will hold its 5th Annual Oyster Roast next month on February 9th, Saturday, from 3pm to 6pm. The oyster roast fundraiser is organized and run by the members of the church, and the proceeds of the event go to various outreach ministries and charities, locally, nationally and world-wide.
The Annual Oyster Roast is one of the most anticipated events of the church and held the Saturday before Ash Wednesday.  Guests can enjoy all the oysters and Brunswick stew they can eat, beverages included. The costs is $25 for adults, $10 for children and free for children who are 5 years old and under.
Tickets are limited and they can be purchased at the church office Monday through Thursday from 8:30am to 12noon. Order forms can also be downloaded at www.stmec.org. Deadline for the purchase of the tickets is on January 31st.
St. Michael's Episcopal Church is located at 1200 Powdersville Road, Easley. For more information about the event, ticket sales or the church, visit their website or call (864) 859-6296, or send an email at office@stmec.org.